Home Inspector in Shavano Park, TX
Gatewood Superior Inspections
Gatewood Superior Inspections is committed to delivering comprehensive home inspections that equip you with crucial knowledge about your property. Our meticulous inspections are designed to reveal hidden issues, assess their impact, and suggest practical remedies, ensuring a safe and sound home investment.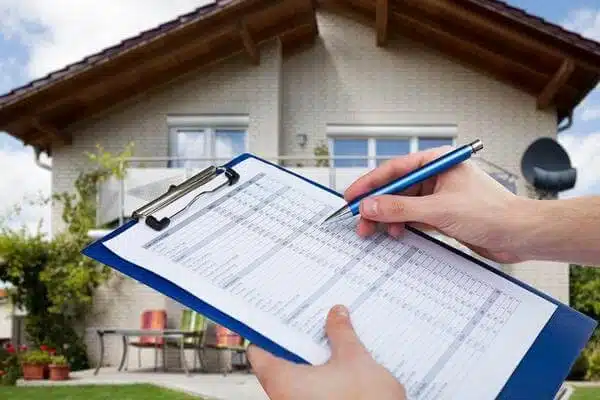 Don't Risk Your Investment - Discover, Address, and Solve Your Property Issues
Embarking on home ownership, while exciting, brings along the apprehension of unseen defects. At Gatewood Superior Inspections, we meticulously comb through to disclose any hidden issues, explain the associated risks, and provide a clear path towards resolution. Our adept inspectors, fortified by extensive experience in construction and quality assurance, impart a detailed examination, ensuring you transition into home ownership with confidence and understanding.
Ready to Secure Your Investment? Act Now!
Your home is a monumental investment; allying with an experienced and thorough inspector is essential for a secure and fruitful investment.
Our Services in Shavano Park, TX
Gatewood Superior Inspections provides a range of premier home inspection services to the residents of Shavano Park, TX, ensuring a transparent and insightful inspection journey.
Cultivating Trust Through Professional Excellence
We had a fantastic experience using GSI for our home inspection. Shannon was timely, responsive, and incredibly thorough with the services we had him provide. I was present for the entire inspection, and he was super helpful in terms of explaining his findings in a way that ensured I understood them. I would recommend GSI for anyone in the area looking to get a home, WDI, or septic inspection done!
As a first time homebuyer, not really knowing what to expect was a huge concern for me. However, Shannon was super transparent and offered great advice from his thorough findings! He is super responsive and breaks things down until you have a solid understanding, all at a reasonable price point. I highly recommend this company!!
Gatewood Superior Inspections
Gatewood Superior Inspections is dedicated to providing comprehensive and accurate home inspections, assisting our clients in making informed decisions about their properties. Our team of seasoned professionals is committed to ensuring you can navigate the complex world of home buying and selling with confidence.
Connect with Gatewood Superior Inspections
Reach out to Gatewood Superior Inspections in Shavano Park, TX , and let us guide you through your home buying journey with confidence and peace of mind. Don't hesitate to contact us with any queries or to schedule your inspection today.We're always ready to assist. Your peace of mind is our top priority.