Home Inspector in Stockdale, TX
Gatewood Superior Inspections
At Gatewood Superior Inspections, we specialize in providing detailed home inspections to equip you with the knowledge you need regarding your property. Our thorough inspections aim to reveal any hidden issues, assess their impact, and recommend practical solutions, ensuring you make a sound investment.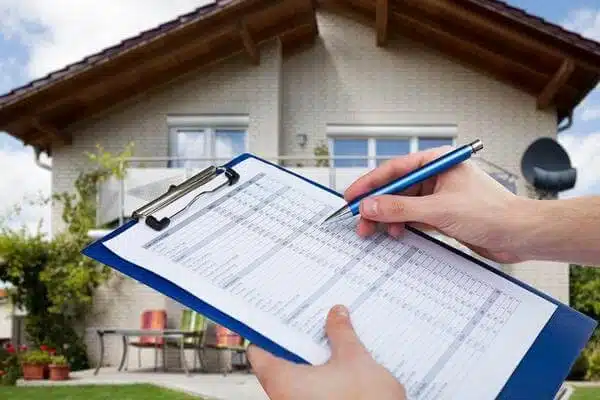 Don't Risk Your Investment - Discover, Address, and Solve Your Property Issues
Embarking on the home ownership journey can be thrilling yet fraught with hidden snags. Unseen problems can spell future headaches. At Gatewood Superior Inspections, we meticulously explore to uncover any concealed issues, explain the implications and provide a roadmap for resolution. Our seasoned inspectors, with a rich background in construction and quality assurance, bring a wealth of expertise to every inspection, ensuring you transition into home ownership with assurance and clarity.
Ready to Secure Your Investment? Act Now!
Investing in a home is a significant step; choosing a proficient and diligent inspector is key to a secure and gratifying investment.
Our Services in Stockdale, TX
Gatewood Superior Inspections offers a range of top-notch home inspection services to the community of Stockdale, TX, ensuring a smooth and insightful inspection experience.
Building Trust Through Professional Excellence
The scheduling process was very easy. The appointment was just a few days after I reached out. I was not able to attend the inspection. The report was sent to me same day as inspection. It was extremely detailed with pictures to show the issues. I definitely recommend Shannon for your home inspection needs!
I used Shannon because if my realtors wonderful experience. She was right, he was very professional and intuitive on his work. I would 100% recommend him to anyone buying or selling a home. I loved that he was a veteran too.
⭐️⭐️⭐️⭐️⭐️
Gatewood Superior Inspections
Gatewood Superior Inspections is dedicated to providing comprehensive and accurate home inspections, assisting our clients in making informed decisions about their properties. Our team of seasoned professionals is committed to ensuring you can navigate the complex world of home buying and selling with confidence.
Connect with Gatewood Superior Inspections
Reach out to Gatewood Superior Inspections in Stockdale, TX, and let us guide you through your home buying journey with confidence and peace of mind. Don't hesitate to contact us with any queries or to schedule your inspection today.We're always ready to assist. Your peace of mind is our top priority.